NOV 7. MOVIES THAT MATTER:
Artifishal: The Fight To Save Wild Salmon
The Historic Lynwood Theatre. 7:00 pm – 9:00 pm. Doors open at 6:30 pm.
Following the provocative film – here's the trailer – there will be a panel discussion with Artifishal producer and island resident Dylan Tomine; he will be joined by Kurt Beardslee, the Director of the Wild Fish Conservancy.
FREE ADMISSION: RESERVE ADVANCE TICKETS HERE!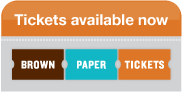 ————————
NOV 10. FORUM TALK:
Carbon Offsets – Good, Bad, Maybe?
Eagle Harbor Congregational Church. 10:00am – 12:00pm.
Come learn about the pros and cons of using carbon offsets and other programs to "offset" your carbon emissions.
Speakers followed by community discussion:
Derik Broekhoff, Stockholm Environment Institute
Michael Gillenwater, Greenhouse Gas Management Institute
FREE ADMISSION.